Everything You Need to Know About Cloud Firewalls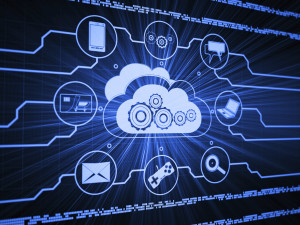 Firewalls are necessary parts of a secure network layout, filtering connections and websites to protect company infrastructure. Many modern firewalls are built into modems and switch devices automatically, but what if your company has a different model?
Indeed, if your business makes use of a virtualized environment or relies on cloud computing to conduct daily operations, traditional firewalls may not be the solution you need.
Hybrid cloud firewalls are an option and can provide a series of benefits for a virtualized network that you might not get with ordinary firewall set ups. There are many reasons to consider integrating them into your network infrastructure that we'll go over here.
Benefits of Cloud Firewalls
Cloud firewalls are often offered through vendors, which can give you advantages of working through third parties, though at various costs. In that vein, cloud firewalls have the advantage of filtering out more traffic by analyzing more of it at once. This is because they draw from third-party resources to analyze incoming packets, allowing them to respond more efficiently. That can assist you with security by watching out for DDoS attacks or intrusive data you don't want.
If it's through a third party (and it will vary), you have access to unique infrastructure and resources which better respond to external threats.
Is a Cloud Firewall Right for Your Business?
A managed provider can, in some instances, also provide 24-hour protection. Their firewalls are always looking to shield your network from the latest threats and can take over daily IT cybersecurity demands, freeing up your teams to focus on other tasks.
But with this said, are cloud firewalls perfect? Not entirely, so you have to make sure your business has the resources to accommodate these solutions. Having certified staff who know how to manage cloud firewalls, for example, is a big part of using it to its full effectiveness.
For instance, we've mentioned third party management of your cloud firewall/network environment. That means security policies are handled by a different organization, which can make some companies uncomfortable. Furthermore, the cloud firewall is only as strong as the vendor.
If the vendor is compromised or deploys ineffective cloud firewalls strategies, your business will feel the sting first. So it's important to choose your provider wisely. You might want to turn to a managed service provider as an IT consultant to help you find a reliable vendor that can meet your company's needs.
Other factors, such as difficult configuration environments, are reasons to carefully consider your options. In other cases of downtime or emergency, you also have to wait on the cloud firewall vendor to make adjustments instead of replacing a physical component yourself.
However, if properly deployed in a network environment, a cloud firewall can completely revitalize your network infrastructure and help you achieve the next level of security.