How to Choose a Managed Infrastructure Provider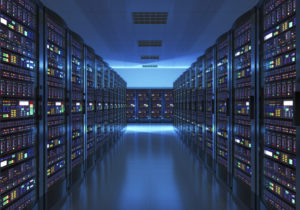 Large companies have immense network infrastructure requirements and various IT needs. Managing this ecosystem of technology is often a burdensome task that requires both financial capital and trained staff.
Assuring that adequate IT resources are available is easier said than done, especially when making sure the return on investment is worth it. As a result, it's common for businesses to reach out to third parties like managed infrastructure providers for help.
Infrastructure providers focus on maintaining and handling the resources related to IT. This can include anything from simply expanding server space to managing the entire IT network through a cloud model.
A simpler way to put it is that the MIP will take over the complex aspects of managing IT services, freeing up your time to focus on other parts of your business.
There are lots of third parties to choose from, all with their own specialties and associated costs. But how do you know which one is right for you? Essentially, answering this question means you need to understand your IT infrastructure needs. This shouldn't be too hard to figure out because those needs typically relate to weak areas of the company.
Then again, you might not experience difficulties in IT but are looking to expand services to meet modern demands. Whatever the reason, having a checklist of what you need from infrastructure providers will help you pick the right one.
If you're still having trouble, however, there are a variety of services providers offer to aid your company and synergize productivity.
Security
For example, there are plenty of protective benefits you'll experience by enlisting the services of an infrastructure provider. Many of them offer proactive monitoring, which involves watching networks 24/7 for potential intrusions, threats, and cyberattacks.
These same security services have more reliable firewalls, ways to log activities, and detect outgoing/incoming activity.
Cloud Services
Cloud computing is another great option when your business partners with a third party. Many cloud options allow you to access virtual resources, like servers or desktops, improving productivity.
These cloud models are also extremely flexible, depending on your company's needs. A public cloud option is good for those who don't rely on cloud services very much, whereas private models exist for increased security. Then you have cloud options that create backups when connected, further safeguarding your data.
Recovery and Scalability
Another great benefit to MIPs is their backup ability, which allows them to protect and recover data during unforeseen outages. Whether those outages or lost files were caused by malicious attacks or natural disasters, the managed infrastructure providers still have the means to protect information.
For cost efficiency, providers also have scaling resources, meaning they grow with your business. If your company requires more services (or less), they can meet that demand. This is harder to do on your own as a business, especially for smaller ones. But with a third-party provider, you get the advantage of all their resources.
There are numerous other advantages of utilizing a provider, but these are just a few benefits. Hopefully, they give you better insight on what infrastructure provider is best for your company.