What to do if Your VoIP System Goes Down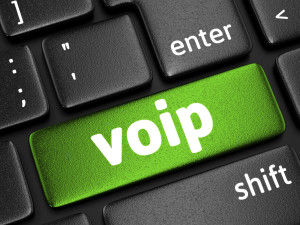 The main reason why large call centers prefer using VoIP (voice over IP) systems to traditional phone networks is due to affordability and ease of expansion. Nowadays, even medium-sized companies use VoIP-based call centers because one can freely obtain a virtual phone number. To make or receive calls, all you have to do is buy a call center headset.
However, just like their analog predecessors, VoIP systems are vulnerable to downtime due to slow Internet speed, unstable internet connections, and damage to hardware.
Here are 6 proven ways on how to respond to a VoIP system failure.
1. Check your Internet router configuration. A router is a device that manages the traffic of data packets flowing in and out of a computer network. Configuring your router using wrong settings leads to a loss of Internet connection because computers in the network can neither send nor receive data packets from the Web.
2. Examine your VOIP phone. Maybe someone forgot to plug equipment back in after cleaning the office. Perhaps the reason why your VOIP phone is unresponsive could be due to this simple mistake. In addition, failure to update your VOIP phone with the latest firmware can also lead to system failure due to software bugs.
3. Configure your firewalls. VoIP systems use protocols known as Network Address Translations (NATs) in order to regulate data packets streaming into the network. The NATs can block any incoming and outgoing phone calls when you edit firewall configuration settings in your Internet network. In case you've installed new antivirus software, you may have to uninstall it. Then, reinstall it with custom settings to make it compatible with your VoIP system's NATs.
4. Inspect your data cables. Data cables are susceptible to wear and tear due to age, adverse weather conditions, and/or pests. It's important to inspect the data cables that constitute your DSL internet connection after heavy rainfall. Check for any loose strands of cable or dangling wire then replace them immediately. You may also want to consider having a backup wireless Internet connection to minimize downtime as you repair damaged DSL networks.
5. Check your network's hardware. A DSL connection consists of cables, modems, and nano stations. Outdoor equipment such as cables and P2P links deteriorate with time due to direct exposure to rainfall, humidity, and heat from the sun. In order to restore your Internet connection, you'll need to replace faulty DSL components.
6. Contact your VoIP service provider. You may still experience the same problem even after following the five steps shared above. The only solution at that point is calling your VoIP service provider and request a technician. Contacting the VoIP provider via phone calls enables the technicians to understand the urgency of your situation.
By following the six VoIP troubleshooting steps described in this article, you'll restore your system within no time.