Avaya IP Office Web Manager and Server Edition WEB Management, R9.1
Avaya IP Office introduced a Web connection for System Status Application with the release of IP500v2. One of Avaya's goals was to continuously improve the Web administration. With IP Office R8.0, Avaya designed IP Office Web Manager to simplify the installation and maintenance process by providing an intuitive, user-friendly management tool that runs on most standard browsers.
In R9.0, the Web Manager focus was on Server Edition, particularly areas of solution-wide back-up, restore, upgrades, user management, single URL management, and one-time log-in. Web Manager for Standard Editions concentrated on user configuration for moves, adds, and changes. With the Avaya IP Office R9.1 release, Web Manager can effectively provide a handful of management and administrative features. Clients with Avaya IP Office Standard Editions (Essential, Preferred), Avaya IP Office Server Edition, and IP Office Select Server Edition now have Limited Administrative controls.
IP Office Web Manager
Administrators can visit the IP Office Call Server URL to access a list of options, including IP Office Self Administration, IP Office Web Manager, System Status Application, Knowledge Base, and Avaya Support.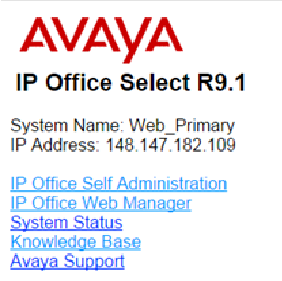 Web Manager Configuration Administrative Management
Clients now have access to limited features, including the following:
User
Extension
Group
Auto attendant (Standard Editions only)
Incoming routes (ICR)
Locations
Automatic route selection (ARS)
Time profile
Short codes
Directory
IP routes
Services (SSL/VPN)
Voicemail Pro system preferences
UCM module management (where applicable)
Voicemail System Preferences
Your IP Office admin can modify system preferences, such as email settings, outcalling system settings, and other general housekeeping preferences.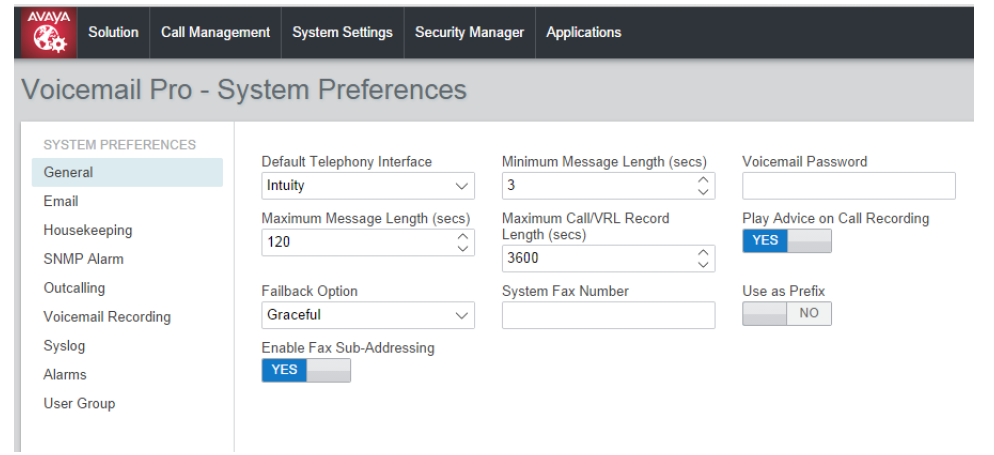 File Manager
Clients with SD cards in IP500v2 can now access firmware files and backup files through a Web browser.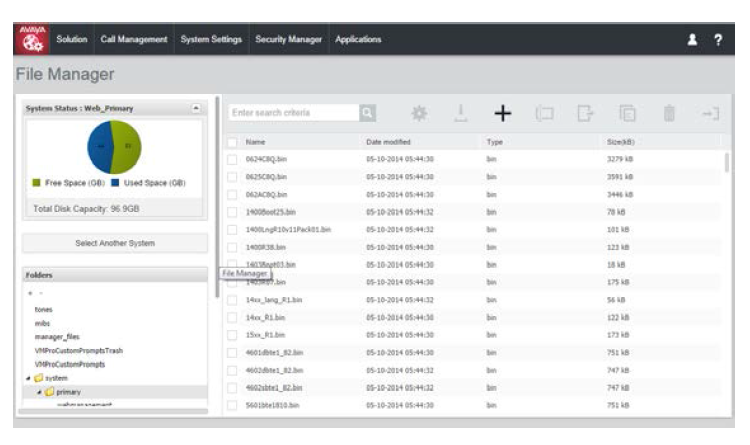 IP500v2 Dashboard System Glance
Available for Standard Edition clients only, System Glance provides a quick review of system resources.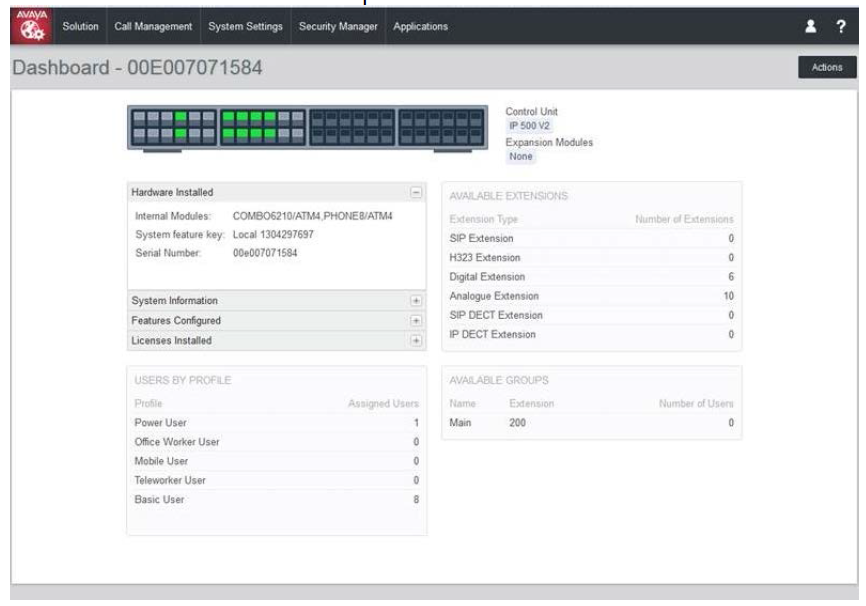 Server Edition or Select Edition Dashboard System Glance
This is available for Server Edition or Server Edition. Select clients can access status at a glance.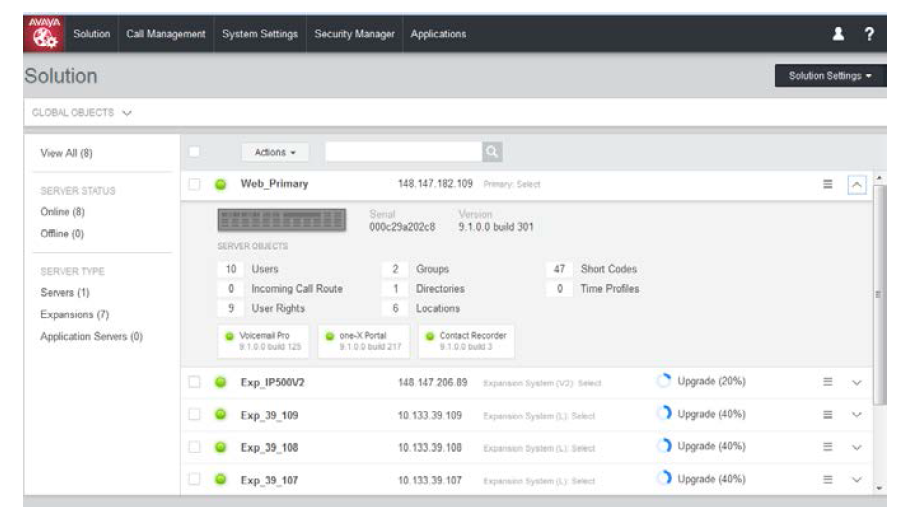 Web Manager Configuration End User Self Admin Management
End users can access some self-administrative options through the Web browser.
General features such as password requests and login codes
Voicemail password and email changes
Manage end users' Do Not Disturb Exception lists
Personal directory of phone numbers
Forwarding options
Mobility options for twinned users
Button programmable items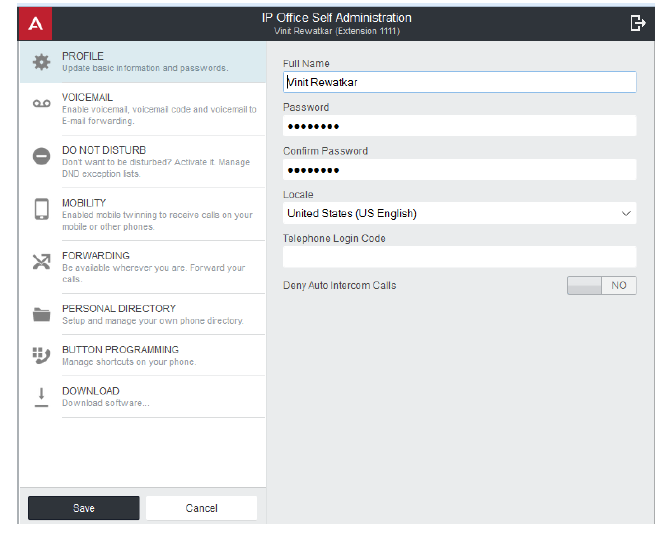 Unified Communication Module (UCM) V1 / V2 Management
Web Manager can now perform activities on the UCM, such as backup/restore, upgrade, platform management, launching applications, file management, and Voicemail Pro system preferences management.
The user will be able to launch several applications through a single Web Manager log-in, including the Web control page for platform management; One-X portal administration; IP Office Manager; the Voicemail Pro client; Voicemail Pro system preferences; SSA; and file management.
For more information, contact us today: sales@convergedsystems.com.