5 Qualities to Look for In a Data Center Provider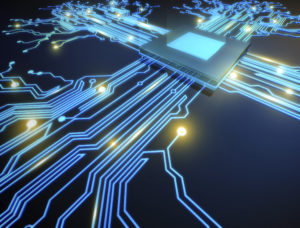 Of course, understanding the difference between low and high quality data centers is important. Since a company will usually rely on a center to accomplish various tasks and/or stabilize performance, making sure it's worth the investment is crucial.
To help your business get an idea of what to focus on, here are a few qualities to look for in data center provider.
1. Geography. It might seem like an afterthought, but the physical location of the data center plays a role in its stability. Not to mention that a data center that's within driving distance is preferable.
When protecting your data, a center should establish itself in an area that's easy to reach and safe from natural disasters. Downtime is catastrophic, and the last thing you want is the center you rely on for backups to experience problems.
2. Scalability. Data demands increase constantly. Therefore, having the resources to expand and meet those demands will ensure there are no drops in performance or instability issues.
Your data center of choice should always be on the ball and look for ways to increase storage as well as cope with increased technological requirements.
3. Security. This is a bit of a no brainer but significant all the same. Protecting your digital storage and assets is priority number one for data centers.
Therefore, you want your third party of choice to have the best security protections and pathways for shielding data. In the evening of a breach, what's their response? How do they recover information? If they have a robust answer, great. If not, it's a huge red flag.
4. Manageability. You want your data center to be accessible, easy to understand, and simple to manage. Their process should also use simplified and automated processes when dealing with task integration. They less work they have to do when performing tasks, the better they are for you.
5. Availability. 24/7 operation is expected in this day and age. Therefore, the data center should reflect that. Whether you need to access important information, transfer data, go over security, virtualize systems, or anything else, getting in contact with your data center should be quick and painless.
It's also crucial that a data center remain available in case there are breaches or security problems. The faster the response, the less damage occurs. Since trouble moves quickly, any lagging response can be the difference between safe systems and ruined ones.
There are plenty of other qualities to look for in a data center, such as cost factors, maintenance, data upkeep, and more. However, these five basics are some of the more significant ones and are mandatory in most industries.
Remember them well, and you will find the data center you need for your business.