6 Things to Know About Telecom Expense Management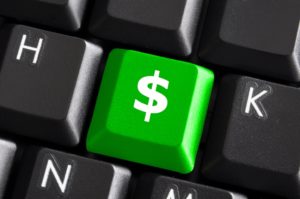 Properly managing the advancing nature of telecom services is important to reduce costs and promote security. A company likely relies on a telecom solution to handle daily business activities, so making sure it's operating as efficiently as possible is important.
But telecom expense management can be challenging without knowing a few things concerning both security and fees. In this article, we'll quickly brief you on six things to know about telecom solutions and managing their expenses.
1. Maintenance and upkeep. One of the bigger aspects of leveraging telecom solutions is maintenance. Depending on what solution is used (e.g., VoIP or traditional lines), routine maintenance is often necessary to ensure connections function properly. Additionally, this doesn't account for replacements or upgrades. Part of expense management is looking at the whole communication system in the long term
2. Managing assets. Proper inventory management is important. Understanding what you do or do not need helps reduce needless costs. This includes types of hardware, software, or anything else relevant to the telecom network.
3. Employee optimization. It's important to make sure workers' needs are met and that their connections are consistent during productive hours. In other words, if your workforce relies on telecom solutions for most of their day, making sure this aspect is perfectly optimized makes a world of difference. Proper management here involves ensuring connection integrity is strong enough to support high volumes and audio quality, in addition to avoiding dropped calls.
4. Telecom options and wireless management. Depending on preferred telephony solution, managing the provider, hardware, and specifications can prove challenging. Proper management involves choosing all the right aspects to fully support your company.
For example, VoIP is often praised for its flexibility, scalability, and speed. However, if your ISP cannot support it or expenses are too high, VoIP would not be an ideal business solution. Figuring out the optimal options for your organization prevents service problems and escalating costs.
5. Security optimization. Depending on the telephony solution, you will need to make sure connections are secure and protected from cybersecurity threats. It's also important to make sure the platform used for calls and transfer of information has strict regulation policies to avoid loss of personal information.
There are few things more damaging to a business than losing important info because of mistakes or malicious activity.
6. Proper resource allocation. Lastly, a major part of expense management is making sure resources go where they're supposed to. Whether that's a higher data budget to meet greater VoIP demand calls or fewer lines for less staff, conducting thorough audits of network infrastructure will catch "leaking" money. It's often neglect that causes these extra costs, but good management will change that.
As you can see, there are many important aspects of good telephony management that need attention on a daily basis. But as with anything, care and careful investigation will provide numerous benefits for your business. With proper telecom expense management, companies will radically reduce costs and boost daily performance.