6 Reasons to Replace Your Server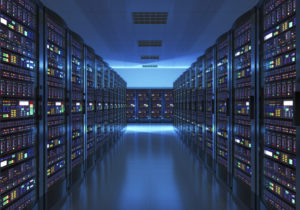 Servers play an important role for businesses, acting as the libraries where crucial data is stored. Additionally, they help measure website performance and efficiency during daily operations.
Like all critical business tools, servers eventually need to be updated or replaced. Here are seven reasons to consider replacing your current server(s).
1. Improved performance. The older servers become, the less value they produce on the efficiency level. Lagging performance means company resources are less responsive, and there are increased chances of hardware failure. Both scenarios will lead to downtime, so it's better to upgrade to circumvent the possibility. Updated/new servers will have access to the latest firmware and upgrades. This is extremely beneficial for business performance, since having access to the best servers will ensure optimal operations across the board.
2. Virtualized capability. Modern servers have increased performance capacity and can therefore manage larger virtualized environments. This lets businesses take advantage of virtualization and other performance boosting operations.
3. Warranty expiration. The warranties for older servers will eventually reach their expiration date, which can be the difference between a provided replacement and a purchased investment. Because you want to avoid downtime as reliably as possible, it's a good idea to replace them before the warranty expires.
4. Maintenance needs. As servers get older, they might require extra maintenance. That can also increase costs if methods of repair prove ineffective. Performance degradation also means taking more time to perform maintenance on older hardware.
5. Costs. Older hardware requires more capital to repair and replace. Additionally, because of the instances of downtime caused by underperforming servers, companies lose potential profits. Modern servers are far more resilient and assure downtime is minimized to prevent profit loss.
By keeping older hardware, businesses are also investing the same amount in their hardware as they did originally (if not more) for worse overall performance. Each year a server is basically giving diminished returns.
6. Reliability. Modern servers are more predictable and give companies access to proper analytics about how long the servers will operate. This leads to less unscheduled downtime and keeps both profit and performance streamlined.
This also keeps companywide operations running smoothly and makes sure website performance or other services can handle the demand when experiencing the potential strain of high volume.
Replacing or investing in new servers can sometimes be a costly venture, but it's worth it when you consider the disadvantages of dealing with outdated tech. As newer software innovations emerge, servers have to keep pace by utilizing those functions – or deal with performance issues.
If you've noticed decreased performance, frequent downtime, higher costs, and a growing need for server maintenance, your server infrastructure might need updating. Doing so grants you safe and reliable performance at all levels.