4 Tips for a Smooth Migration to the Cloud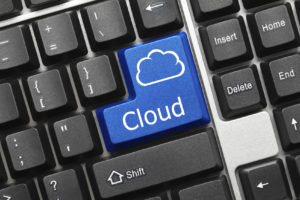 Cloud storage has gained popularity quickly in recent years. Many companies are now opting to make the migration to the cloud. If your organization is thinking about moving to the cloud, here's what you need to know about cloud-based storage and some steps you can take to make the transition as smooth as possible.
What is Cloud Storage?
Cloud storage involves data management, backing up, and maintenance. The service is remotely regulated, and it enables users to keep and access files online. This way, they become accessible from anywhere through the Internet. There are various advantages of cloud storage including the following.
Convenience. Cloud-based solutions let users access stored documents from any location and at any time as long as they have an Internet connection.
Enhanced data recovery capabilities. Companies need to have a backup system in case of a disaster that causes data loss. Cloud storage serves as an ideal way to create extra copies of vital documents.
Cost savings. Cloud storage comes at a reasonable operating cost compared to storing data internally.
How to Ensure a Successful Migration
Moving applications to the cloud can be a complex process. It requires extensive research and thorough planning. The following tips can help IT experts complete the process with minimal complications.
1. Involve the whole team. Migrating to cloud storage is an intricate process. Therefore, it's crucial to ensure your entire team understands the benefits of cloud storage. Let them know the reasoning behind the decision well before starting the procedure. This change affects the whole team, so every department should be adequately informed about how the changes will impact their operations. Management can organize training programs where cloud service experts go over what to expect and familiarize everyone with the system.
2. Evaluate costs. Companies need to factor in the issue of money before migrating to cloud. This requires extensive research, considering that many companies are striving to maintain low expenditure. Here are a few important cost-related details to address, among others.
The setup
Reliability of the system
Flexibility
Maintenance
Staff
3. Plan. Moving huge and intricate applications requires extensive planning, time, and resources. Light and less delicate applications can be moved without much of a struggle. Begin by moving the less complex apps. Be sure to consult application owners in advance. This gives them abundant time to carry out tests and provide guidance on maintenance requirements and the terms and conditions of the service.
4. Factor in your options. Company IT experts will have to decide whether or not to re-host data during the cloud migration period. It is vital that they carry out the necessary research and analyze the options for each application. Various apps come with different requirements. While some need complete rewriting, others can be moved smoothly.
Enacting change in an organization can be met with resistance. However, if the change benefits the company and helps contain costs, then you should be able to get your team on board with adequate training and communication. Taking the steps mentioned in this article will get you to a good starting point for achieving a smooth transition.