Choosing the Right Avaya IP Office Phone for Your Business
With literally hundreds, if not thousands of options to choose from, selecting the right Avaya internet phone for your business can be confusing. With series ranging from 1600 to 9600 and models designed for enterprise to small business, how do you know which one to choose? We selected some of the most popular Avaya internet phone series to help you determine which one is the best fit for your business.
Mixed Digital/IP Phones
Avaya 9500 Series Digital Telephones
When it comes to delivering high-quality, crystal clear communication for your small to medium sized business, the Avaya 9500 series is a wise choice. The 9500 series offers desktop phone options for a wide variety of user types. This series is ideal for use in mixed digital and IP environments, where companies who have traditionally used VoIp phones are looking to add or transition to digital endpoints.
Featured Phone: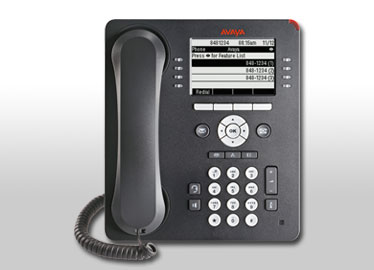 Avaya 9508 Digital Phone
The Avaya 9508 phone is loaded with features, making it a smart choice for managers and executives alike. Although its appearance and function is similar to the Avaya 9600, it can be used in both mixed digital and IP phone environments. It offers a fully programmable digital display and delivers consistently high quality communication.
SIP Phones
E100 Series SIP Phones
Avaya's E100 Series SIP phones are the sleek, stylish and modern solution to business communications. This series is designed to handle a wide variety of call handling features such as conferencing, call forwarding, call transferring and more. The E100 SIP series is affordable too, with price points designed for a variety of business functions.
Featured Phone: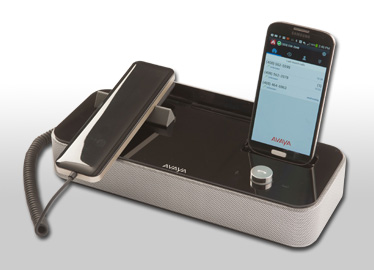 E169 Media Station
The Avaya E169 Media station designed to seamlessly integrate with most handheld devices, making it ideal for collaboration among office, remote and mobile employees. It includes a docking station for both smartphones and tablets, which makes it a smart choice for businesses who are taking advantage of the BYOD (bring your own device) trend. On its own, it can be used as a standard SIP desk phone. Plug in almost any handheld device and the E169 becomes an enterprise level media station that's loaded with features such as video conferencing and collaboration as well as hands-free operation.
Learn more about the best BYOD docking devices and media stations for your mobile employees, contact Sales@convergedsystems.com.
Avaya Conference Phones
B100 Series Conference Phones
Both small to large companies rely on easy-to-use, smart solutions to accommodate their conferencing needs. The Avaya B100 Series conference phones provide just that. They offer flexible features such as audio, web and video conferencing as well as an intuitive interface to make finding the features and extensions you need a snap. Each conference phone within the B100 series features Avaya's patented OmniSound technology for crisp, clear sound.
Featured Phone: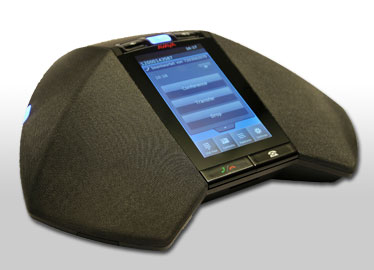 Avaya B189 Conference Phone
The Avaya B189 Conference Phone is one of the most powerful on the market. With a 20 foot audio pickup range, attendees across the room are heard just as clearly as those sitting nearby. The audio range can also be extended with additional microphones, making the B189 the ideal solution for large auditoriums. Experience sound in HD quality; 360 degree surround sound speakers help prevent audio clipping and distracting background noise.
If you are looking for a phone that's built for productivity, the B189 is it. Go above and beyond conference calling with access to Avaya Aura and Communication Manager Applications. Installation on the Avaya Aura network is quick and simple, which means that setting up and managing your conference calls is easier than ever.
VoIP Internet Phones
Avaya 1400 and 1600 Series Internet Phones
The Avaya 1400 and 1600 series are ideal for everyday communications in call centers and enterprise level businesses. These phones feature a paper based handset. A paper based handset allows you to list features or extensions directly on the phone for easy reference, but will need to be switched out when changes are made.
Featured Phones: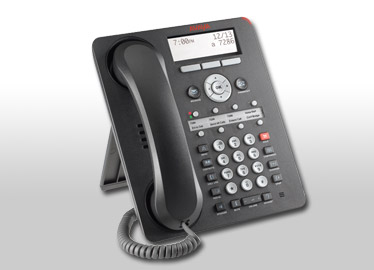 Avaya 1408 Digital Office Telephone
One of the unique features about the Avaya 1408 is its center scroll button which allows you to scroll through the phones features. Users can also scroll through extensions and enable the even more features using this option. It is also compatible with Avaya Aura Communication Manager 5.2.1 or later and IP Office Release 6.0 or later.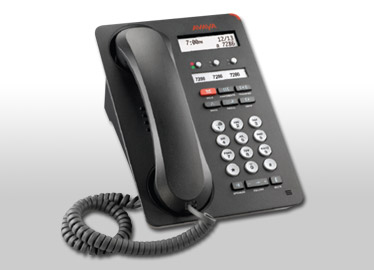 Avaya 1603 IP Office Telephone
With 3 line features, the Avaya 1603 offers limited transfer and feature options making it a good choice for common areas such as break rooms or waiting rooms where multiple users are present. It's firmware upgrading capabilities make it ideal for growing companies who are concerned about keeping up with the latest technology.
Learn more about the Avaya 1400 and 1600 series digital office phones at Sales@convergedsystems.com.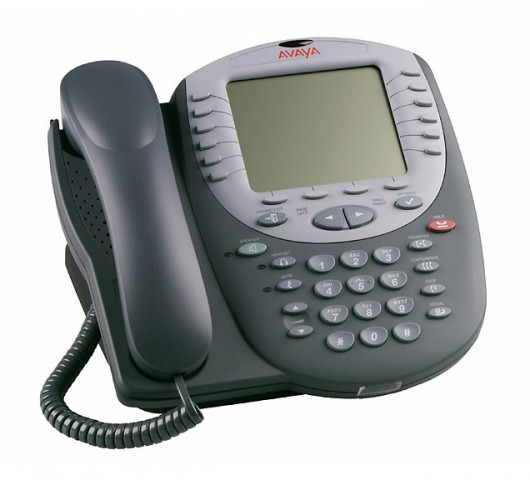 Avaya Legacy Phones
Avaya's 5400 series digital telephones, one of their most popular phone lines, are part of their legacy series and are popular because of their unique styling and because they are compatible with version 2 cabinets. Although they are no longer produced, they can still be found as both new and refurbished models. The 5400 series digital telephone can be used with more modern Avaya systems by updating the firmware.
Featured Phones:
Avaya 5402 Digital IP Office Telephone
The Avaya 5402 is an entry level, single line phone that is ideal for use in common areas such as front lobbies or stores where limited options are desired. It can be mounted on a wall or desk and features 10 fixed feature buttons and a 2 line, 24 character display screen.
Avaya 5410 Digital IP Office Telephone
The Avaya 5410 is ideal for use by general staff in a medium sized office and features 11 fixed feature buttons and a 5 line, 25 character display. With more robust features than the 5402, those who spend a fair amount of time on the phone as part of their workday will appreciate this model.
Avaya 5420 Digital IP Office Telephone
The Avaya 5420 is ideal use by receptionists and front office staff. It features 24 programmable keys and offers a large display with up to 8 pages. This series is one of the most highly sought after for those in reception and call centers and can be expanded with the Avaya EU24.
If you would like more information on the Avaya 5400 Series phones, contact Sales@convergedsystems.com.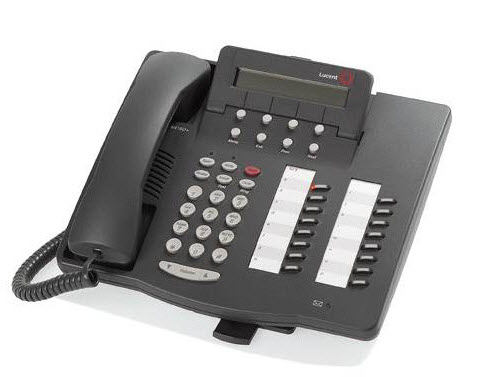 Avaya Definity Phones
Avaya 6400 Series Digital IP Office Telephones
The economical price point of the 6400 series makes these phones ideal for businesses that are looking to purchase a large quantity of phones for use by the general office worker. All phones in this series are compatible with Definity 6.1 or higher.
Avaya IP Office 4600 Series VoIP Phones
The Avaya IP Office 4600 series is a high end phone with enhanced features that are ideal for use by those in management or who need additional control over their telecommunications. It features state-of-the-art voice over IP technology for optimal performance.
IP Office 2400 Series Digital Phones
The Avaya IP Office 2400 series is designed for compatibility with both IP Office and Avaya Communications Manager. These high end internet phones connect through to the IP Office system through a digital station port. Their ergonomic design and excellent voice quality make them a good choice for enterprise level businesses.
Need more help finding the right internet phones for your business's needs? Contact Sales@convergedsystems.com for more information.