Avaya H175 Video Collaboration Desk phone
The future of the desktop is here with the Avaya H175 Video Collaboration Station - the first of Avaya's new H-series. This new device is Avaya's response to an increasing trend in the BYOD (bring your own device) culture, and is part of a trio of devices designed to introduce the "video everywhere" concept to mobile organizations and office workers. A true all-in-one collaboration suite, the H175 VCS offers features that go well beyond call handling and collaboration, allowing users to interact seamlessly through HD video, unified communications and more.
Clients with Avaya IP Office, Avaya Aura, Avaya Server Edition, and Avaya Select are excited about the introduction of these new phones as they offer a more natural and less disruptive means of communication, especially over long distances.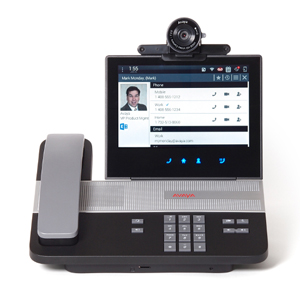 Features of the Avaya H175 Video Collaboration Station
The H175 Collaboration Station by Avaya is unique in that it is a personal desktop video device that bundles video collaboration, call handling and a variety of other features along with desktop application access. It is a SIP-based VoIP HD video desk phone that offers the functionality of a business line with built-in executive video conferencing. Its features include:
HD voice and video with support for Avaya Aura Unified Communications
7 inch HD touch screen offering 720hp definition video and up to 1080hp when connected to an external monitor
Wi-Fi and Bluetooth connectivity
Access to Outlook apps
Presence monitoring
Cordless handset and hands-free speakerphone with HD voice
Local control of call forwarding, EC 500 and extend call, and call pickup
Users can access cloud-based and premise-based applications such as Avaya Live Video from the device as well as network data, files and more.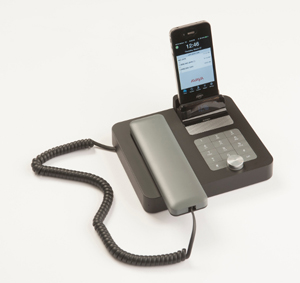 Is the Avaya Video Collaboration Station Right for My Business?
Did you know that over 93% of communication effectiveness is determined by non-verbal clues? Words and vocal tone are an important part of communicating with one another but, they only tell part of the story. Visual clues are the key to helping fully understand the words we are hearing.
Organizations with remote employees or customers face a special challenge when it comes to communicating efficiently and effectively. Video collaboration lends a sense of humanity to remote communication that is not present with other devices, enabling better negotiations, fewer misunderstandings and smoother conversations.
The H175 is an enterprise level solution that is ideal for organizations looking for a cost effective way to equip employees with a single all-in-one device. As a collaboration platform, it is designed to meet the needs of a wide variety of employees, including those who work remotely. In addition, the Avaya H175 integrates easily with Avaya Aura, allowing customers to use their existing Session Manager and Communication Manager for SIP signal requirement support. With the Avaya H175 Video Collaboration Station, you can help simplify life for your employees and enhance the level of engagement, productivity and efficiency within your organization.