Avaya IP Office Manager Overview and Demo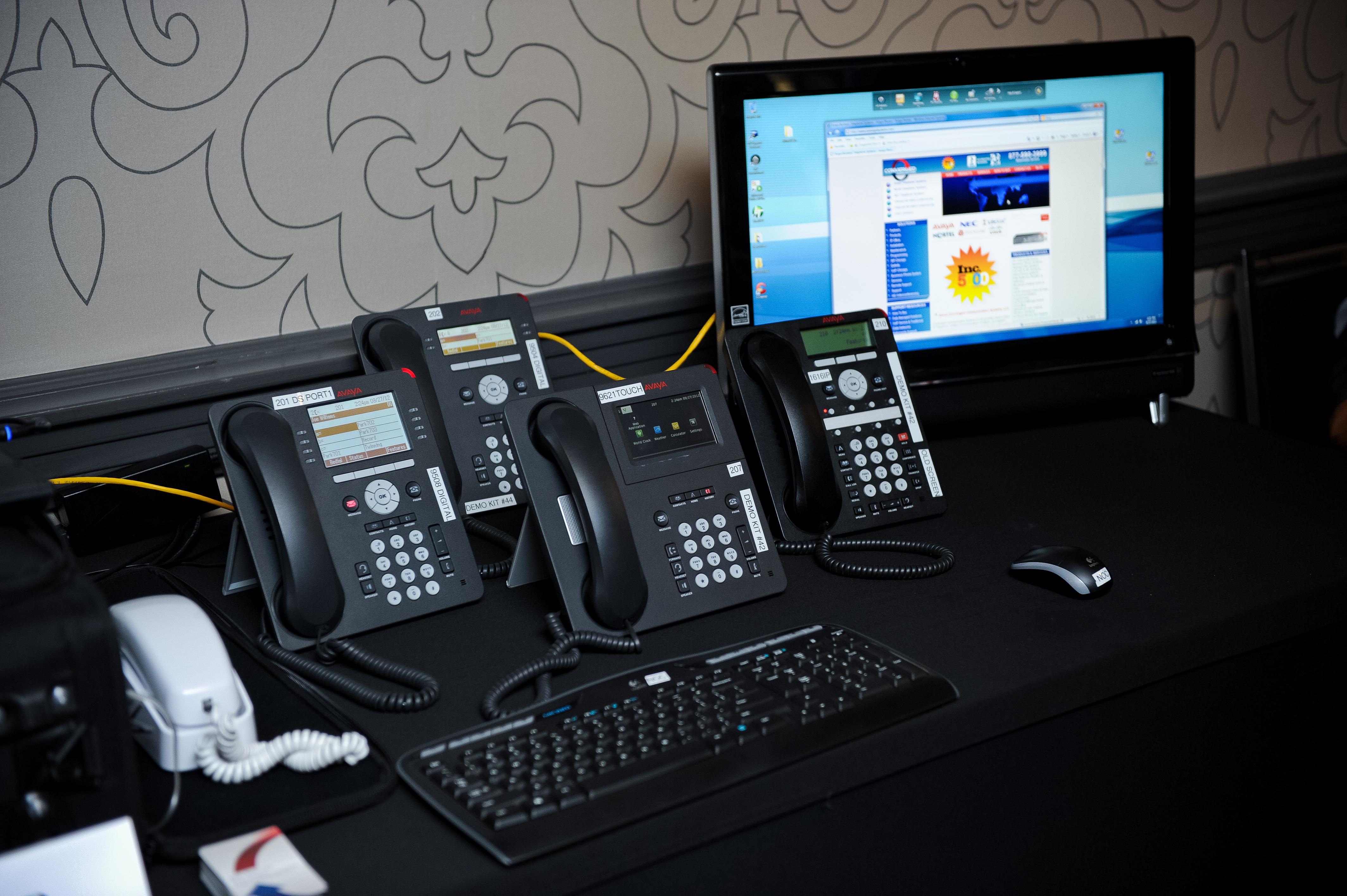 What is Avaya IP Office:
Avaya IP Office is a powerful communications tool for any small or medium sized business - whether you have 10, 100 or 1000 employees, just getting started or already established, have a single office or multiple locations; Avaya IP Office easily adapts to your goals and budget and provides individual user productivity solutions to give each of your employees just the capabilities they need. Avaya IP Office unifies your communications, providing your employees with a solution that lets them handle all their business communications on the device of their choice: their laptop, mobile phone, office phone or home phone-using wired, wireless or broadband connections.
Easy to Use:
Integrate With Business Applications: Alongside other Avaya products, you can seamlessly integrate a wide range of applications to enhance and customize your Avaya IP Office system to the specific needs of your business.
Easily Add or Move IP Phones: Adding new phones or other devices is a matter of plugging them in and powering on-Avaya IP Office automatically reads the IP address of the device. Once it is set-up, you can move a device from extension to extension, even to another location, without having to "re-administer."
Manage your System from Anywhere: You don't have to be on-site to manage your Avaya IP Office system-you can do it securely, from anywhere and at any time. Administer all offices from one location-eliminating time and travel costs.
Control Costs:
Lower Mobile Phone and Long-Distance Bills: Avaya IP Office opens the door to a wide range of options for better managing your company's mobile phone and long distance charges by routing calls through the system and over broadband links.
Handle More Calls with Fewer People: Instead of using staff time to answer incoming calls, rely on the built-in intelligence in Avaya IP Office to route calls quickly and accurately.
Eliminate Conferencing Call Fees: Avaya IP Office makes every day conferencing affordable and practical by providing your business with built-in 128-party conferencing.
Centralize Administration: For businesses with more than one location, Avaya IP Office enables remote management and administration from a central location. No need to have an administrator at every site.
How to Use Avaya IP Office Manager:
Avaya IP Office Manager is an application for viewing and editing an Avaya IP Office system's configuration. It can be used to securely connect to and configure IP Office or B5800 Branch Gateway systems. All Avaya IP Office software are required to use this management tool. For more specific information pertaining to the usage and training of Avaya's IP Office Manager program, please click on the following outbound YouTube links:
Flexibly Meeting Your Needs:
Avaya IP Office Essential Edition: The perfect small business starter kit with all the "must haves" (call routing, caller ID, hold/conference/transfer, voicemail) plus a great selection of Avaya phones.
Avaya IP Office Preferred Edition: You get everything that is in the Essential Edition, plus: sophisticated voicemail, built-in conferencing, intelligent call routing, automated service prompts, and call recording.
Avaya IP Office Advance Edition: The Avaya IP Office Advanced Edition requires the Preferred Edition as a pre-requisite purchase. So, you get everything in the Preferred Edition, plus: automated 24/7 self-service, real-time customer service management, and seamless retrieval of your recorded calls.
Avaya IP Office Download and Upgrade:
All current Avaya IP Office Manager programs include IP Office software files for control units, external expansion modules and phones specifically made for the correct IP Office software level. All Avaya IP Office system can only be upgraded in one of two ways:
Using the Avaya IP Office Manager Upgrade Wizard: The upgrade wizard is part of Avaya IP Office Manager and can be used to upgrade all types of IP Office system.
Upgrading the System SD Card: For IP500 V2 control units, the software on the System SD card can be upgraded by a range of methods. Then when the system is rebooted it will use the new software.
DO NOT attempt to download or upgrade your Avaya IP Office system unless you have an Avaya certified technician at hand. If you need assistance in selecting the right release to download or upgrade please feel free to contact our team at sales@convergedsystems.com.