Jesse Miller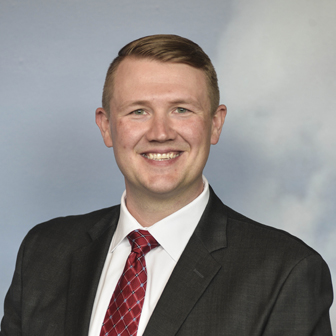 Jesse Miller is the CSO at Stratosphere Networks and Converged Communication Systems.  He realized his passion for technology early in life at the age of 8 years old, when he began reading the big brown BASIC manual on his father's desk and started to write simple programs using his self-taught knowledge.  He was always tinkering with hardware, taking things apart and putting them back together to see how they worked.  At age 12, he built his first hardware creation: a call recording device fashioned out of some alligator clips and wire soldered to the proper leads of an old tape player.
In middle and high school, he earned extra money by fixing broken electronics and providing desktop support to friends and family. He then landed a job at only 18 years old working for a telecommunications contractor. He excelled in this role and was managing a team by the age of 20. After several years in this position, his reputation for excellence in the industry led to his next professional opportunity: A larger telecommunications contractor with a failing infrastructure buildout in the Pacific Northwest who had heard of his expertise recruited him to save a failing multimillion dollar project from disaster.
Following the end of his contract, Jesse was offered a renewal to work on successive projects in the area. He instead returned to Chicago to complete certification and schooling in what had become his newest technological obsession: Network and server infrastructure. He obtained a degree in this field from DeVry University in Addison, Illinois. Shortly afterward, he attended a recruiting event and was offered a position with Converged Communication Systems. Once again, his expertise and work ethic provided opportunities for him to excel.
During his first years with CCS, Jesse became extremely proficient in route/switch/firewall programming and Linux/Windows systems. He was also the de-facto subject matter expert utilized whenever a system, network, or physical location needed to be hardened or secured. As Stratosphere Networks was launched, and new clients came flooding in, Jesse developed valuable offensive security skills when onboarding these clients, gaining access to systems when passwords had been lost or when the systems and/or networks had been locked out by the previous vendor.
He first advanced to the position of team lead, subsequently became a department manager, and was promoted to director of infrastructure before obtaining his current position. He has over 18 years of combined experience in the security/IT services industries and holds a plethora of certifications with many different accredited registrars.
Additionally, he has been instrumental in developing new products that have helped add stability, intelligence and security to our customers' environments, including proactive monitoring/analytics, monitoring as a service (MaaS), next generation security services and products, hosted VoIP, and countless solutions for custom integrations. Jesse is largely responsible for ensuring that Stratosphere and CCS keep our "first to market" pledge to our customers, deploying security technologies successfully and giving our clients a consistent and reliable advantage over their competition.