Technical Support Careers (Telecommunications and Telephony)
Telecom Engineers, Phone System Programmers, and PBX Field Technicians (Avaya, Cisco, Nortel, NEC, Mitel, and/or IP Telephony)
Phone Systems Experience Required
Converged Communication Systems (based out of Evanston, IL) is seeking to add some talented internal Telecom engineers and field intensive support professionals our expanding network operations center. We have several positions open in our telecom departments with future growth potential based on how much you can grow. Our IT centric Stratosphere division works hand in hand with our telecom professionals to ensure end to end technology success when performing upgrades, maintenance routines, deployments, as well as implementation assistance which also allows you to grow your skill set. Our Converged is focused on Avaya as our primary IP Telephony solution and also supports Cisco, NEC, and Nortel. You also have the opportunity to work with routing and switching as we know SIP and VOIP work hand in hand with firewalls, routing, layer 3 switches, etc - so routing and switching experience a plus.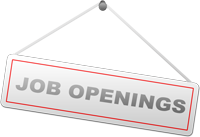 Requirements:
Must have reliable transportation
Must have strong networking skills as well as hunting skills
Must be extremely organized and managed as communication is key
Strong listening, quick learner, and retention skills
Good team player and knows how to leverage resources
Individuals who want to grow
Must be dedicated and committed to the team as if one person wins, we all win and if one person fails we fail as a team
Knows how to effectively multitask

(1) TELECOM ENGINEERS, PBX PROGRAMMERS, and PROJECT MANAGERS:
Individuals with Avaya, Cisco, NEC, Mitel, Shoretel, or Nortel experience as very welcomed. We have both project manager positions and maintenance engineer positions. Our professional services team works on all types of projects. Our core is 0-500 (core 0-300) endpoint deployments in the Chicagoland area with a nationwide reach. Our project managers work start to finish with clients to review needs and program and test and then works with our field staff to install, cutover, and provider post install training. Our maintenance services team works with all solutions to provide day to day maintenance and moves, adds, changes requests. You will have the ability to work with all technologies and grow your skills.
Salary Based on Experience & Certifications View our benefits now.

(2) INSTALLATION AND MAINTENANCE FIELD INTENTIVE TECHS:
We are seeking experienced field techs to perform field maintenance and support as well as rack/stack and cutovers to our telephony solutions. Individuals with physical experience (wiring/cabling) a plus, site survey a plus, maintenance experience a plus, and excellent client facing a huge plus. Our field team is the face of our company thus must be extremely friendly with our clients and works with our internal team to meet and exceed client expectations. You must have reliable transportation, must have good retention, and must think outside the box. Also, you must have a flexible schedule as most of our cutovers go end of day and sometimes tickets run long. The sky is the limit with your growth. We want you to increase your skills but this is based on the individual and we work to assist this growth. We pay for car allowance.
Individuals with the following are good candidates:
(1)T1 extension experience
(2)Cabling experience
(3)Phone system programming move, add, change experience
(4)Rack/stack experience
(5)Computer and router maintenance experience
(6)Physical technology experience
Salary Based on Experience View our benefits now.

(3) ENTRY LEVEL AVAILABLE:
If you have little to no experience or about to graduate and have technology in your future this is the place you want to be. You will be entered into our mentor program allowing you to see all aspects of technology and see which one you are most equipped for. We build your skills from bottom up starting at the physical layer and the sky is the limit. Keep in mind since we are growing your skill set you are required to put more than 40 hours a week as we want to bring you up to speed as quick as possible.
Individuals looking for an 8 hour day don't apply as (1)technology implementations and troubleshooting from time to time go long and (2)the more you put in now is the quicker you can learn and advance. We have both internal only positions available and ideally located near Metra and L stops. For those who want to be in the field or act as hybrid rep you must have reliable transportation.
Apply now
X
Application Form
Once we have completed our initial review of your application, if we wish to progress further, you will be contacted by one of our recruiters and either asked for more information or be invited for interview.