Professional Sales Careers (Telecommunications and Telephony)
Account Executive (Avaya, Cisco, NEC, Hosted PBX, Carrier Services, and other Telecom related sales) Technology Sales Experience Required (Telecommunication or IT Professional Background)
Converged Communication Systems is one of the best Chicagoland technology companies to work for. The sky is the limit for our sales professionals as we do not limit your growth or sales reach. We are looking for aggressive, dedicated, and professional to seek out net new opportunities. Our managed service IT practice looks to build long term relationships with our clients and we are horizontal regarding industry. Our professional service group works with clients to upgrade and implement new networks, server farms, data centers, and build networks from scratch. We are partnered with the best in class manufacturers such as Avaya, Cisco, NEC, Hosted PBX Providers, Access One, XO, Cbeyond, FirstComm, AT&T, Level 3, Comcast and more. Our support group will be there to help design and sell the solutions to assist and improve close ratios. As a technology professional, you will also have the ability to sell all telecommunication products and solutions from our Converged portfolio which includes Avaya/Cisco/NEC telephony solutions and carrier services such as MPLS, T1, Fiber, etc.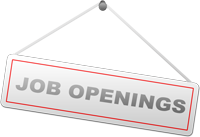 Requirements:
Must have reliable transportation
Must have excellent communication skills (verbal and written)
Must have strong networking skills as well as hunting skills
Must be extremely organized and managed as we know building long term relationship with clients and prospects is key
Strong prospecting skills and a desire to succeed
Solid retention and fast learner
Good team player and knows how to leverage resources
Individuals who want to grow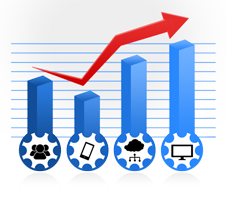 We have several sales positions open based out of our Evanston sales HQ:
(1)INSIDE SALES
Inside positions are available for individuals who prefer in the office sales position or who are newer to the IT sales profession with 0-3 years experience. We team you up with a veteran professional and you work in our mentor program to grow skills. Future growth potential available.
Salary or Salary + Commission Positions Available Based on Experience View our benefits now.
(2)ACCOUNT EXECUTIVES
We refer to our account executive team as hybrid sales professionals. These individuals are both in the office and in the field. We expect these professionals to network to build business and perform sales campaigns to drive net new opportunities and hunt for new clients. Individuals who have telecom experience (such as Cbeyond, XO, etc) are good fits for this role. Individuals who have worked in an IT sales position or software sales excel at this role.
Salary + Commission Positions Available Based on Experience View our benefits now.
Apply now
X
Application Form
Once we have completed our initial review of your application, if we wish to progress further, you will be contacted by one of our recruiters and either asked for more information or be invited for interview.