Pros and Cons of Infrastructure as a Service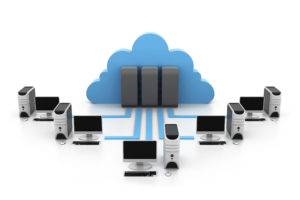 Cloud computing should sound familiar to any organization, as it's grown over the years to the point where some businesses consider it integral to daily operations. With the cloud, a company has more options available for both production and efficiency. If you've never considered IaaS though, here are a few positives/negatives regarding it.
One thing is that cloud computing works great for keeping services going, improving efficiency. Usually if business uses a third-party cloud service, the company can offload some of their tasks so that on-site teams are able to focus on specific goals. For instance, cloud computing services can handle routine maintenance or network monitoring, leaving staff IT to prioritize larger technical issues that can occur.
Depending on the model chosen for infrastructure, cost is also a factor. Here it's a question of less or more, as cloud models typically operate via private, public, or hybrid. Each one has its own associated expenses, with or without a third party.
Beneficially, though, using a third party can save a business money. Typically, services don't charge flat fees per month and associate their costs with use, meaning an organization is only charged for services rendered. Additionally, third parties can use virtualization to take over certain infrastructure services such as email and phone management, cutting down on the upkeep fees associated with them. This in turn helps efficiency across the board, allowing companies to better utilize finances and save money.
However, costs can actually increase when using an infrastructure model. If a business decides to utilize a private cloud, for example, they're typically responsible for all upkeep and maintenance costs associated with it. The business does have more network control and can customize security options through every layer of the cloud model, but ultimately the business is responsible for the bottom line. It's important to consider the financial investment here, as a business can become so reliant on a cloud model they have no choice but to keep it, even if it hemorrhages money.
Lastly, IaaS can be more or less secure depending on the cloud type used. The needs of network security will vary from business to business, so it's a question of company plans. If, though, a business handles sensitive information on a routine basis, like customer records or project details, it's unlikely they should choose a public cloud model. The benefit here is that they get control of what model to use and can control their level of security, but it's important to choose the appropriate infrastructure first.
These are a few things to consider when looking at IaaS. Cloud virtualization is still relatively new and has plenty of pros and cons, but a savvy organization can make it work for them to the best of its abilities.