6 Reasons You Should Use Phone and Marketing Analytics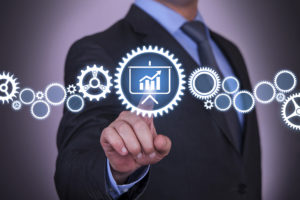 Leveraging big data is a major part of running a successful business these days, and it's only expected to become more prominent in 2017. More information is available to businesses that want to mine it than ever before. However, this data deluge creates some problems, and one of those is the inability to turn that information into meaningful results.
Therefore, especially in the realm of marketing and phone services, having analytical tools is the key to success. We've put together six big reasons why your organization should use phone and marketing analytics.
1. Better consumer feedback. Part of creating a successful business plan is understanding what the customer desires. Market analyzation gives you the tools to see what they like, what they want, and what has and hasn't worked in the past.
If you released product A and product A did well, market analysis tools can create data concerning the reasons for this success. Was it the method of sale? Date release? Product quality? From there, organizations can fine tune their approach for another round of product launches.
2. Infrastructure assistance. Phone analytics gives companies insight into their infrastructure too. If you're looking at sales or customer service operations, you can identify key times when a high volume of calls occurred. You can also analyze the most common types of feedback from those calls.
From there, you can adjust your infrastructure to optimally handle your phone service needs, since you'll know when to expect high volume and what your customers' most common complaints are.
3. Identify weaknesses. Your marketing analytics will include not only current trends but previous projects as well. This allows your business to look back and observe what worked well and where issues existed. As a result, your business can address weaknesses and improve future performance.
4. Improved resource management. Because these analytical tools for phone and market give you a total view of success and failure, companies can better manage their resources. For instance, investing financial overhead in project ideas or advertisement campaigns that are ineffective is considered a waste.
Instead, analytics will allow you to eliminate excess spending while simultaneously putting money into services that work, ultimately creating a bigger bottom line.
5. Improved customer support. Phone analytics will provide data and information about common customer issues, as mentioned before. Also, with renewed resources in call infrastructure, service teams can resolve problems faster, leading to a happier customer base.
6. Competitor awareness. Market analysis provides data about what competitors are doing, allowing you to see what works for them (or doesn't). This lets you decide how to respond to their tactics, if needed, or to note their successful tactics and emulate that with your own future business plans.
There are many more areas that data analytics covers, such as generating market predictions and finding areas for improvement. However, these six reasons are reminders of why analyzing big data is so important, as it can yield positive results for your organization. If you haven't already, consider looking into analytics solutions for both phone services and marketing.