Join Converged Communication Systems (http://www.convergedsystems.com/) for a FREE IP Office training session. See bottom of this newsletter for other IP Office training sessions and location information.
WHO: For Customers who currently have IP Office or for customers looking to purchase IP Office, you will get the opportunity to get some hands on experience.

Agenda
2:00-2:15
Check in & CCS Introduction (Who Are We? Avaya Sales, Support & Maintenance with data expertise with HP, Dell, Cisco Distributor and Managed Data IT)
2:15-2:30
Customer backgrounds, IP Office Background, Architecture and Basic Troubleshooting
2:30-3:15
Basic Administrative Training (Setting up and modifying users, Reviewing Key Features)
3:15-3:30
Break
3:30-4:15
General Review of IP Office Enhancements, Leverage Existing Features, Roadmap and Hot Features. VOIP, SIP, VPN, Home and Remote Worker, Mobility, Less Expensive Telephone Service Options with Dynamic VoIP T1 Circuits and SIP Trunks, Power User Bundles, CCR, CCC, Phone Manager Client Migration to One-X Portal, Voicemail PRO, Upgrading and what's new with R8.0, CCS Nationwide Managed Service and Maintenance Offerings and more.
4:15-4:30
General Question and Answer Session
4:30-5:00
Quick Discussion on What Other Technologies Other Businesses Are Leveraging : Microsoft Lync Integration, Voicemail To Text, Distributed Voicemail for Multiple Sites, Video Conferencing, as well as benefits of Virtualization.
As your small business begins to see signs of recovery, you'll need to look for opportunities to create competitive advantage, keep business flexible and innovative, without driving up operating costs and capital expenses.
Join Us for Refreshments and a Free Technology Briefing on IP Office 8.0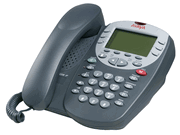 The event will take place at the Stratosphere Networks Operation Center, the IT/Managed Services Division of Converged Communication Systems.

Stratosphere Networks Operation Center
1732 Central Street
Evanston, IL 60201

If you need more information contact the Marketing Director Lori Bernardino lorib@convergedsystems.com or 847-440-8608.

Contact your assigned account rep or the event coordinator if you need additional assistance. The Metra stop is only a few steps away from our office.

Please provide the following:
Company Name
Your Full Name and Those That Want to Attend
Phone and Email
Phone System Type (s) and Version

NOTICE: Only 2 people per company are allowed to attend this free event. Additional attendees will be charged $200.00 for this event or can use a CCS promo code if given one by their Account Manager.
When you register for this event please provide the following information: Company Name, Attendee(s) full name, email, and phone as well as the type of system you have today and the release. This way we can gear the events to you!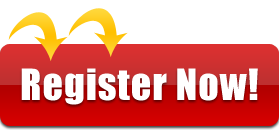 Converged Communication Systems:
CCS is a single source provider of telecommunication and IT sales and support services. CCS provides nationwide sales and support for manufacturers such as Avaya, Nortel, Cisco, Dell, HP, Sonicwall, Extreme, Juniper and more. More and more companies are in need of outsourcing their telecom and IT departments and CCS has several fully managed service packages to meet up to your demanding telco and IT needs. Our mission statement is to provide best in call support and maintenance services including design, training, installation, project management and more. Our Chicago based 24/7 support center is ideally located to help all sized customers locally and nationwide. CCS provides voice and internet services nationwide through our channel of business class phone and data services like XO, Cbeyond, Qwest, Paetec, FirstCom, Globalcom, and more.
Latest News:
CCS has increased its offerings to provide fully managed service offerings for both your voice and data network. Ask about our fully managed and proactive alarming maintenance programs for all voice and data solutions. If you have multiple PBX manufacturer environment, CCS can help with all your Avaya, Nortel and Cisco telephony support needs to put all your locations under one contract to have one single point of support contact. As a reminder, the CCS data support group can help design, implement and maintenance your Windows and Linux servers and networks as well as your Cisco, Sonicwall, Extreme, Juniper, Adtran, Netgear, Dell, HP, 3COM, Linksys or any other data infrastructure environment.
For additional information contact our sales and support center at 877-598-3999 or dial 888-IP-AVAYA.
Visit us at http://www.convergedsystems.com/ or email our support group at support@convergedsystems.com.

Also visit our IT Managed Services Division http://www.stratospherenetworks.com/.