HQ
2930 Central Street
Evanston, Illinois 60201

Phone: (877) 598-3999
Support@ConvergedSystems.com

Nationwide Network Operations Center
Evanston, Illinois 60201
Regional Offices:
Minnesota Location:
7760 France Ave. South, 11th Floor
Minneapolis, Minnesota 55435
Wisconsin Location:
Milwaukee, Wisconsin 53202
New York Location:
New York, New York 10038

Florida Location:
Fort Lauderdale, Florida 33309
Los Angeles Location:
Lake Forest, California 92630

Santa Barbara Location:
Santa Barbara, California 93101
Additional CCS Locations:
Michigan Location:
Grand Rapids, Michigan 49503

San Francisco Location:
San Francisco, California 94105
Texas Location:
Dallas, Texas 75243
Ohio Location:
Columbus, Ohio 43219
Indiana Location:
Indianapolis, Indiana 46240
Iowa Location:
West Des Moines
Des Moines, Iowa 50266
Missouri Location:
St. Louis, Missouri 63005
Seattle Location:
Seatac, Washington 98148
Detroit Location:
Romulus, Michigan 48174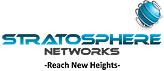 For our IT / Managed Services Division Visit:
www.StratosphereNetworks.com
About Converged Communication Systems, LLC
Converged Communication Systems (CCS) provides best-in-class IP Telephony / Unified Communications solutions, and delivers pro-active support services for businesses of all sizes nationwide.
Focusing on industry leading solutions, Converged Communication Systems provides complete telecommunication solutions to meet your simple or complex business needs. We specialize in a full range of solutions including traditional, IP, hybrid, and hosted telephone systems as well as UC, SIP, unified messaging and fax solutions. In addition, our expertise allows multi-location and remote/home workers to operate more effectively via VoIP / SIP.
Our areas of expertise include:
Unified Communications (UC) and Unified Messaging (UM)
Collaboration/Videoconferencing
Multi-location VOIP networking, IP telephony, and IP home workers
Hosted PBX Solutions
SIP Solutions
Mobility
Converged voice and data solutions
Call centers / CRM
Wireless solutions
MPLS, T3, T1, etc carrier services through multiple partners of CCS
Nationwide installation and support services
CCS maintenance plans with guaranteed SLA's nationwide
Implementation, Support and Maintenance
Implementation
Converged Communication Systems' goal to implement new solutions with minimal downtime and disruption to our customer's businesses becomes a reality by our pre-implementation processes, attention to detail, and exceptional first day of business training and support. From basic wiring and general tech services to complex applications and solutions, CCS provides professional services anywhere in the US.
Support and Maintenance
We offer nationwide CCS in-house maintenance and support plans and fully managed support solutions. We have invested in 2 state-of-the-art operations centers (redundant NOC's) and in expert staff which guarantees that your calls will always be answered live with a knowledgeable engineer, and our 4-hour on-site response times will always be met. Our high customer retention and progressive growth are results of our continued commitment to providing and implementing cutting edge solutions and by directly supporting our customers for the long term.
Best-in-class Solutions
Our sales philosophy is to provide the best solutions for each our customers' unique needs.We believe in a neutral and consultative approach with choice, as opposed to selling a single brand. Each brand we are partnered with has many strengths that are different from each other and we are experts at delivering clear value of the solutions we propose. By partnering with multiple industry-leading solutions, we are our customers' advocates. Converged Communication Systems is partnered with leading manufacturers which include:
Avaya
Enterprise solutions / ECG Solutions (Avaya Aura, Avaya VENA, Avaya Flare, Avaya Communication Manager, Avaya Data solutions, Avaya Definity, S8100, S8300, S8500, S8700, S8800 and other SXXX Series, Avaya Media Servers, Avaya Session Manager, Avaya Media Gateways, etc.)
SMB solutions (Avaya IP Office, Avaya One-X, Avaya Merlin Magix, Avaya Merlin Legend, Avaya Partner)
Cisco
Voice solutions (Call Manager, Call Manager Express, UC500)
Data solutions (Catalyst 4500, 3750, 3750-E, 3560-E, 2811, 3800 series, etc)
Nortel
Nortel BCM 450, Nortel Option 11, Nortel Option 61, Nortel Option 81, Nortel BCM 200, Nortel BCM 400
Nortel phone system support and Nortel maintenance plans
Hosted PBX
Smoothstone, Broadvox, S-Net, Cbeyond, M5/Geckotech
LifeSize
HD Video conferencing (Lifesize video center, Lifesize Room, Lifesize Team, Lifesize Conference, Lifesize passport, Lifesize express, etc)
Polycom
Audio and video conferencing (full-range of SoundPoint series, SpectraLink series, VVX 1500, HDX 8000, HDX 7000, SoundStation 2, CX3000, etc)
Contact sales@convergedsystems.com for more information.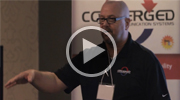 PRODUCTS & SERVICES
HD Videoconferencing
Business Phone Systems
Standard PBX Systems
Full VoIP & SIP Solutions
Hybrid Phone Systems
Data Networks (Routers & Switches)
Structured Cabling (Voice & Data)
Carrier Services (Voice & Data)
In-house Installation
Programming
Full Project Management & Consulting
Admin/End-User Training
Wireless Solutions
In-House Service and Support

LATEST
NEWS

Converged Communication Systems Named One of the Top-Performing SMB Channel Partners in the U.S. by Ingram Micro

Converged Communication Systems Named to the CRN Fast Growth 150 List

Converged Systems Named to Inc. 5000 Second Year in a Row

Lower TCO with Avaya IP Office

Telecom Leaders Supporting Chicago's Top Startups

Converged Communication Systems honored with Channel Partners 360° Award

CCS in CRN Magazine

Converged Communication Systems Ranks No. 2088 on the 2012 Inc. 500|5000 with Three-Year Sales Growth of 125%

Trade In, Trade Up

Thunderstorm Aftermath: How Your Business Can Survive Despite Outages

Avaya Places Temporary Hold on 9600-Series

The Mobile Revolution: iPad, Cloud and Virtualization

LifeSize Video Center delivers powerful one button HD streaming, recording and auto-publishing, in one single appliance

Polycom Telepresence Infrastructure Components Receive UC APL Certification from U.S. Federal Government

Cisco Unveils Security Specialist Training and Certifications That Map to In-Demand Job Roles

Avaya Flare Collaboration

CCS now offers website information for Nortel Milwaukee & Nortel Chicago clients.

Avaya Certified Expert Awarded To CCS Support Group...

Converged Communication Systems appointed to Avaya's Advisory Council

Avaya Remax : Smooth implementation of the CCS Support group...

Avaya SMB Expert Award

Avaya Silver Certification Award...
TESTIMONIALS

Northwestern University

"I just wanted to let you know how pleased we are with the service you provided as well as Sean and Michael, the technicians...

read full

YNPN Converged Letter

more Testimonials